Spectators of America's Cup World Series 2013 in Naples had the opportunity to witness a great side show, with Matthias Dolderer showing his skills on a Edge 540. On the days of Saturday 20 and Sunday 21 on Aprile, the german air racer flipped and twisted and spinned his plane just a few meters above the waters where the AC45 catamarans were sailing.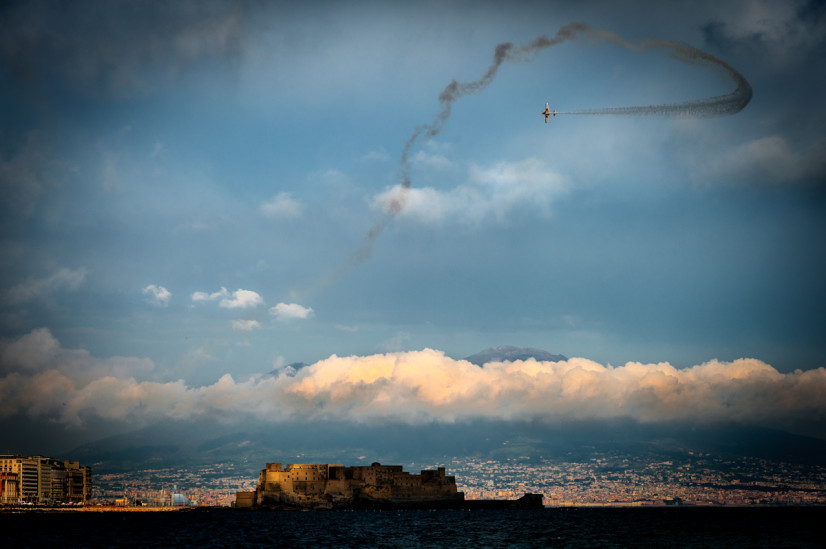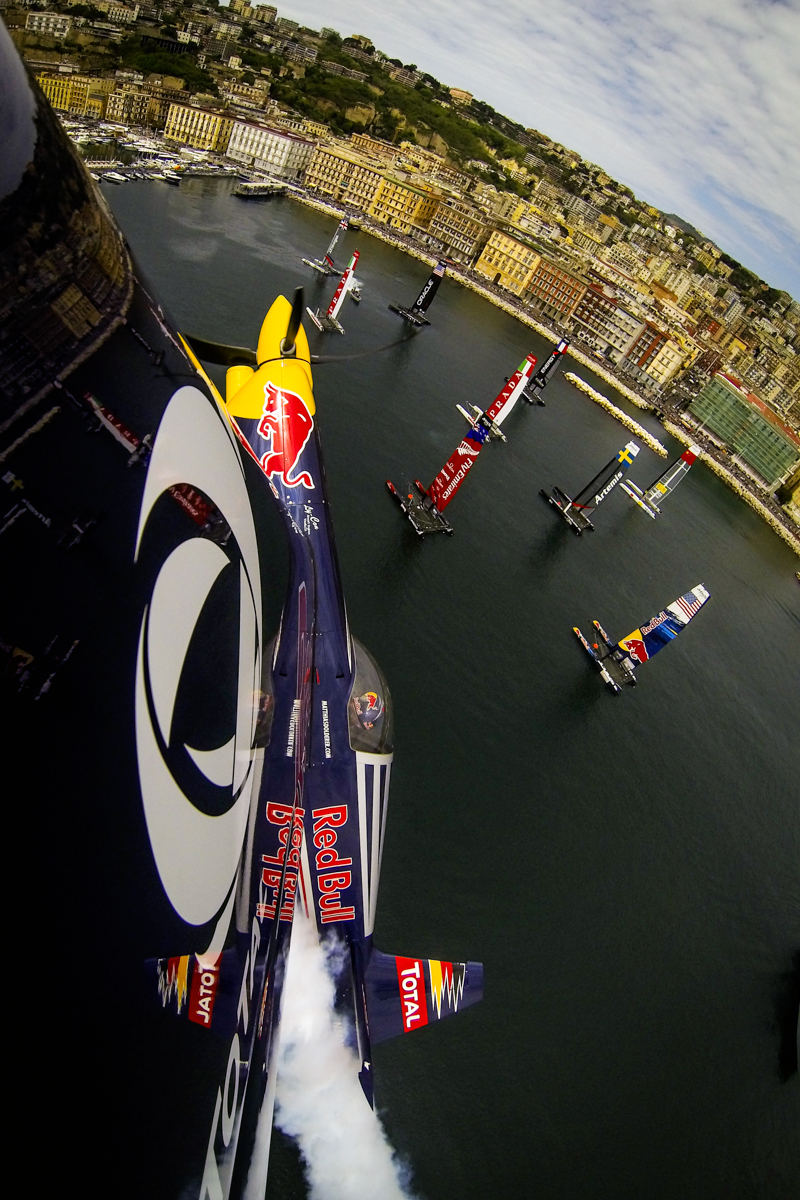 Not only I took pictures of the exhibition from the ground, but I also mounted some GoPro cameras on the wing, the tail and in the cockpit of the plane, taking both photos and video. What impressed me most is the fact that the GoPros were fully operative even at 12G, and the native mounts and tape took the cameras in place while the plane was travelling at 400kmh. Watch the short edit down here to have an unique point of view of air race evolutions.
Uh, after the scheduled show, Matthias took a little deviation to have a deep look into the crater of Vesuvius volcano. Right from above!